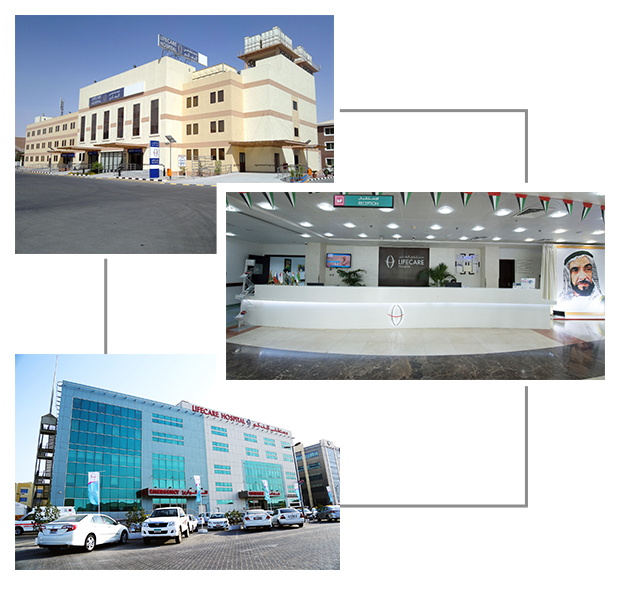 Lifecare Hospitals are committed to providing patients with the highest quality healthcare, conveniently accessible to industrial and residential communities in Abu Dhabi's Mussafah and Baniyas areas.

Each of our two multi-specialty hospitals is fully equipped with state-of-the-art technology and more than 15 medical and surgical specialties and clinical services.

We believe every patient deserves cost-effective, specialized, high-quality care. Our philosophy is to provide patients with the right care, at the right time, and in the right place.

Our team of talented and compassionate physicians works together to deliver high-quality healthcare that improves your health. We strive to offer an exceptional experience for every patient and family member by providing a wide range of medical services across multiple specialties.

We are committed to providing you with excellent service from start to finish.
Compassion
We believe that our patients deserve to be treated with kindness and care, regardless of their situation. We strive to provide the best possible care for every patient in our facility, regardless of their ability to pay.
Teamwork
Our team members are part of one big family—we work together to ensure that every patient receives the best care possible, from the first moment they walk into our doors until the moment they leave.
Responsibility
Our employees understand that they're responsible for their work and making sure others do theirs as well—both from an individual perspective and as part of a larger team setting.
Integrity
We never compromise on our integrity in any way, shape, or form, whether it's making sure patients get care when they need it most or keeping up with the latest technology updates so that we can continue providing top-notch care for everyone walks through our doors.
Vision
To provide outstanding healthcare services with world-class infrastructure, state-of-the-art technology, and highly qualified staff.
Mission
To deliver international-class healthcare with a customer-centric focus, committed to the highest standards of professional excellence.
Leadership Team
We as healthcare leaders believe in making a positive difference in the lives of our patients and employees.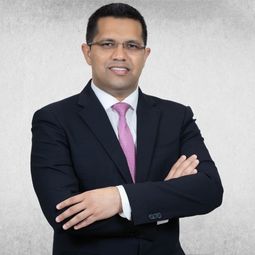 Mr. Safeer Ahamed
Chief Operating Officer, Burjeel Holdings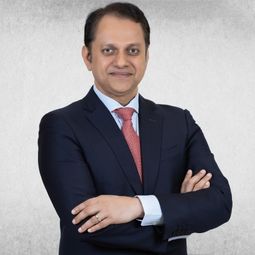 Mr. John Sunil
Chief Executive Officer, Burjeel Holdings