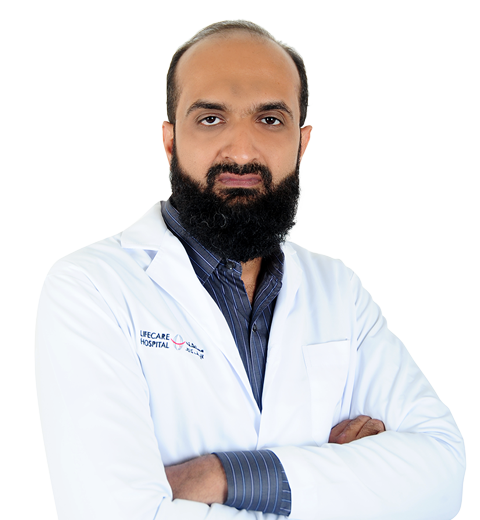 Dr. Muhammad Ali
Specialist Radiology
---
Years of Experience :
12
Nationality :
Pakistan
Languages Known :
English, Hindi, Urdu
Locations:
Musaffah
Qualification:
MBBS , Fellowship in Radiology (FCPS),
80055
Biography
Dr. Muhammad Ali completed his MBBS from Dow University of Health Sciences (DUHS) in the year 2010. He began his Radiology training at Liaquat National Hospital and Medical College (LNHMC), the largest tertiary care center. He completed his Radiology fellowship in 2016 and subsequently served as an Interventional Radiologist at LNHMC for 7 years.
His area of expertise lies in Vascular and non-vascular interventional radiology, where he performs various procedures, including CT-guided biopsies and drainages, Cholecystostomy, biliary drainage, placement of permanent catheters for hemodialysis, and PICC placement. Over the course of more than 4 years, he has not only worked as an Interventional Radiologist but has also trained other medical professionals under his supervision.His areas of the area of expertise
Ultrasound and CT-guided biopsies and drainages
FNAC (Fine Needle Aspiration Cytology)
Ultrasound and Doppler
Permanent catheter for Hemodialysis
PICC placement (Peripherally Inserted Central Catheter)
PCN (Percutaneous Nephrostomy) and Antegrade DJ Stenting
Cholecystostomy
Liver abscess drainage
Qualification
MBBS
Fellowship in Radiology (FCPS)
Membership
Radiology society of Pakistan
Interventional radiology society of Pakistan
Other Radiology & Imaging Experts