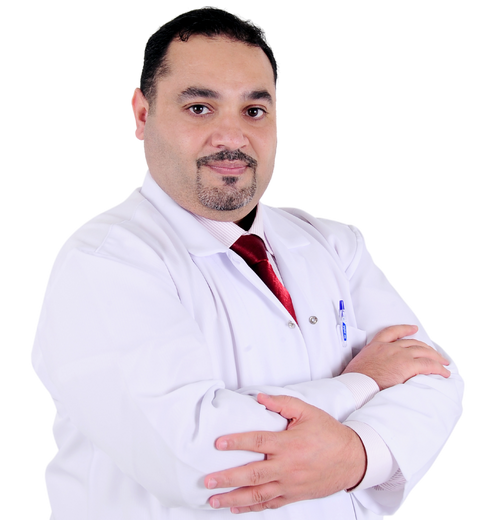 Dr. Hussein Kzar Basi Al- Shamri
Consultant - Emergency Medicine
---
Years of Experience :
14
Nationality :
Iraq
Languages Known :
Arabic, English, French
Locations:
Musaffah
Qualification:
Harvard Medical School Training in Treatment COVID-19 and COVID with Cancer Patients and ICU Care, Harvard Medical School Training in Treatment of Infectious Disease and Immunocompromised Patients, Basic Life Support (BLS), Advance Cardiac Life Support (ACLS), Pediatric Advanced Life Support (PALS), COVID-1919 Emergency and ICU Training by WHO, Advanced Trauma Life Support (ATLS), European Trauma Course (ETC), Point of Care Ultrasound Course, Stroke Management and Myocardial Infarction and Heart Block Course, Safe Sedation Course, Good Clinical Practice for Researcher
80055
Biography
Dr. Hussein AL Shamri has 14 years of experience in the UAE and Iraq and specializes in all critical medical cases, such as resuscitation and management (medical, cardiac, neurological, surgical, pediatric, gynecological, trauma, and accident), as well as performing life-saving procedures on patients of all ages. He has experience managing heart attacks, myocardial infarctions, strokes, foreign body removal from the eye, nose, ear, and soft tissue under ultrasound, all emergency psychiatric disorders, and toxicology cases, as well as fractures of the bones, joint dislocations, wound care, burns, and suturing under safe sedation or nerve block. He has extensive experience in emergency room leadership, management, and administration.  He is also qualified to manage disasters, crises, and major incidents. He has trained numerous physicians and medical students, worked as a researcher for the DOH and published a wide range of research.  Dr. Hussein worked as a consultant and HOD at Al Ahalia Private Hospital in Abu Dhabi before joining Lifecare Hospital in Musaffah. Before joining the Iraq Baghdad Medical City Complex, he worked at Tawam Teaching Hospital, Al Ain Hospital, Al Qassimi Teaching Hospital, and Fujairah Teaching Hospital.
Awards & Achievements
Consultant Accident and Emergency Medicine MOHAP
Department of Health (DOH) United Arab Emirates Medical Consultant License
IRAQI Medical License permanent Specialist Emergency Medicine
IRAQI Medical License Permanent
Qualification
Harvard Medical School Training in Treatment COVID-19 and COVID with Cancer Patients and ICU Care
Harvard Medical School Training in Treatment of Infectious Disease and Immunocompromised Patients
Basic Life Support (BLS)
Advance Cardiac Life Support (ACLS)
Pediatric Advanced Life Support (PALS)
COVID-1919 Emergency and ICU Training by WHO
Advanced Trauma Life Support (ATLS)
European Trauma Course (ETC)
Point of Care Ultrasound Course
Stroke Management and Myocardial Infarction and Heart Block Course
Safe Sedation Course
Good Clinical Practice for Researcher
Membership
Jordanian Board Accidents and Emergency Medicine
Royal College in Emergency Medicine Membership
Emirates Medical Association Membership
Iraqi Medical Association Membership
EUSEM Membership
Other Emergency Medicine Experts