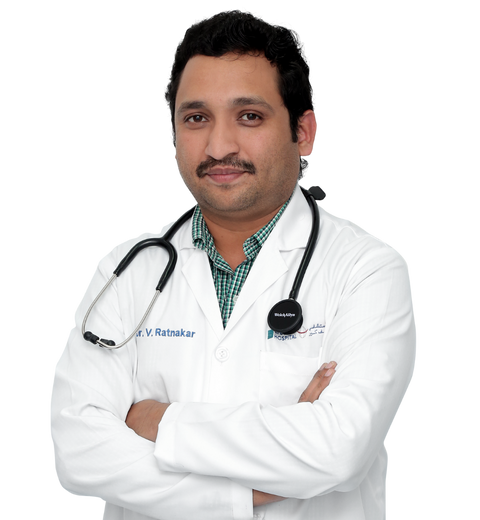 Dr. Ratnakar
Specialist Neurosurgery
---
Years of Experience :
15
Nationality :
India
Languages Known :
English, Telugu, Hindi
Locations:
Musaffah
Qualification:
Master of Neurosurgery (Mch-Master of Chirurgiae), Master of Surgery (General Surgery), Bachelor of Medicine (MBBS)
Book Appointment
Biography
Dr. Ratnakar is a Neurosurgery Specialist at Lifecare Hospital in Abu Dhabi. He received his MBBS from Gandhi Medical College in Hyderabad, India, as well as his Master's degree and Master of Neurosurgery (Mch) from Osmania Medical College in Hyderabad, India. He has extensive experience performing all procedures for the brain and spinal cord. He fosters a friendly environment by interacting with patients and handling physical examinations and admissions. He is proficient in all diagnostic and imaging techniques such as CT, MRI, X-RAY, and USG, as well as their application in daily neuro-surgical practice, including comprehensive clinical examinations and treatment according to standard protocols, prudent use of imaging modalities, rational prescription practices, and health advice. He stays current on the latest treatments, medications, and medical developments.
Qualification
Master of Neurosurgery (Mch-Master of Chirurgiae), Master of Surgery (General Surgery), Bachelor of Medicine (MBBS)